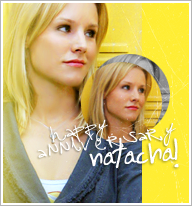 Happy Anniversary, BB!




It's been about one year this month that
natacha92 and I became LJ friends. She's a way cool cat and I love to stalk her like there's no tomorrow. Worship her and wish her luck on her chemistry exam, please&thanks.

--

I HAVE A QUESTION FOR ALL YOU SODA DRINKERS: Pepsi or Coke?